*
Vibraderm beyond Microdermabrasion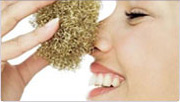 Vibraderm – Face – $79
Or $345 for package of 5 treatments
Vibraderm – Face, Neck and Decollete – $110
Or $480 for package of 5 treatments
Vibraderm – Half Arms – $47
Or $200 for package of 5 treatments
Vibraderm – Knee or Elbow – $30
Or $130 for package of 5 treatments
Vibraderm – Half Legs – $80
Or $350 for package of 5 treatments
New, beyond microderm now is "Vibraderm". Vibraderm is an intense exfoliation and moisturizing treatment that's especially great for all skin types. The multiple benefits include reducing fine lines and wrinkles, minimizing blemishes, improving acne scarring and boosting collagen levels in the skin, and aiding in lightening hyper-pigmentation. Vibradermabrasion creates immediate results after just one treatment, but also starts to create new collagen in as few as three treatments. Vibradermabrasion is a new method of removing this dead tissue. In the past, machines have used small particles of Aluminum Oxide to "Sandblast" the skin. These machines treat a very small spot making it difficult to evenly treat a large area. They can also cause significant irritation. Vibraderm uses a large surface coated with fixed abrasives. Large areas can be treated evenly with less irritation. Studies have shown that Vibradermabrasion is more effective than microdermabrasion and patients prefer it. For best results a package of 5 treatments is usually required.
*
Vibraderm™ – Smooth & Brighten Your Complexion
Vibraderm uses a high vibration paddle to gently exfoliate the skin. Vibraderm technology is similar to a high-vibration toothbrush that vibrates away the plaque build-up on teeth. Similarly, Vibraderm vibrates away dead skin cells and stimulates production of new collagen in the deepest layers of the skin.
Like cosmetics, cosmeceuticals are topically applied, but they improve skin by penetrating below the surface to deliver necessary nutrients at all levels of the skin.
How does Vibraderm work?
The Style MedSpa Solution is a three-step process:
Vibraderm effectively and gently removes damaged cells, leaving your skin looking healthier and more radiant.
Vibraderm technology consists of paddles with patented vibrating surfaces that move over the skin at rapid speeds. During this process, old skin cells are exfoliated and new collagen is produced, quickly improving the texture, smoothness, and tone of the skin at the point of treatment.
Fast and extremely safe, Vibraderm is also one of the most versatile skincare solutions available, applicable to treatment on virtually any area of the body. This makes it an ideal treatment for everything from mild acne scars to age spots, fine lines, wrinkles, sun damage, dull skin, and over-sized or clogged pores. We consider Vibraderm as first step in skin repair after Vibraderm then you can progress to more aggressive laser treatments.
Vibraderm is comfortable and enjoyable, it is often compared to receiving a face massage and best of all there are no noted side effects. And, when Vibraderm is performed in conjunction with other cosmetic treatments, such as the IPL/Laser Facials, it allows for deeper and more effective penetration, which brings greater results in a quicker time frame.
What is a Vibraderm treatment like?
First, your face, neck and dé colletage are thoroughly cleansed. Then, the exfoliation paddle is massaged over your face, neck and décolletage in a soothing relaxing manner, followed by an antioxidant cream and/or sunscreen.
Who are ideal candidates for Vibraderm?
Vibraderm is well suited to younger patients battling acne or the onset of early aging, as well as older skin that is looking dull or lifeless. At Style MedSpa we recommend that patients initially get a series of five treatments, and then maintain their skin with quarterly or bi-monthly treatments.
What are possible side effects?
Recovery time is virtually immediate with Vibraderm, allowing you to go about your business without the lingering pain or redness of some other treatments. Plus, the treatment itself rarely takes longer than 30 minutes.