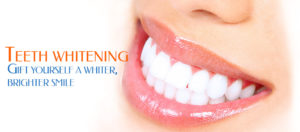 ---
Let's Face It. . .
One of the first things you notice about a person is their smile.
Studies have shown that there is a correlation between having a higher self-esteem and having a whiter, more confident smile.
BleachBright has developed a new technology for teeth whitening that works at the speed of light.
With only one 15-30 minute process your teeth will be brighter from 2 to 8 shades!
Our exclusive mouthpiece forms to the body of the teeth, therefore eliminating the need for an expensive custom made tray or mouthpiece. Our unique and innovative formula is specially engineered to respond to the exact wavelength setting from our lighting system. While formulating this groundbreaking treatment, safety is our utmost goal. This is truly a state-of-the-art process that will revolutionize the art of the tooth whitening industry.
*
Due to the nature of this endeavor, this is considered a cosmetic process. Professional teeth whitening is not a dental procedure. It is a cosmetic procedure and can be preformed outside of dental offices.
Whiten today and create a positive attitude for yourself and improve your appearance while achieving a more youthful look with your new radiant smile.